Verzorging
Nursery in style
Tiny hand and tiny feet needed to be taken care of very cautious! Bébé-jou offers a range of high quality care products, only the best is good enough!
The baby manicure set of bébé-jou contains a file, nail clippers and stainless steel scissors. The special bébé-jou stainless steel baby scissors are long lasting and extra safe due to the special rounded ends. The baby nail file feels smooth and files the baby nails gently. These grooming products are essential for every day's need. This case is very convenient to use, but also a handy size to put in your diaper or changing bag. And of course the plastic case can match all other bébé-jou products.
The comb and brush are handy for both you and your child. You can style and groom your little one's hair with this set. With special regard to the tender baby skin, bébé-jou created a brush with soft bristles. The comb has soft rounded tips to protect baby's tender scalp. A colourful brush and comb set which brings comfort to both you and your child.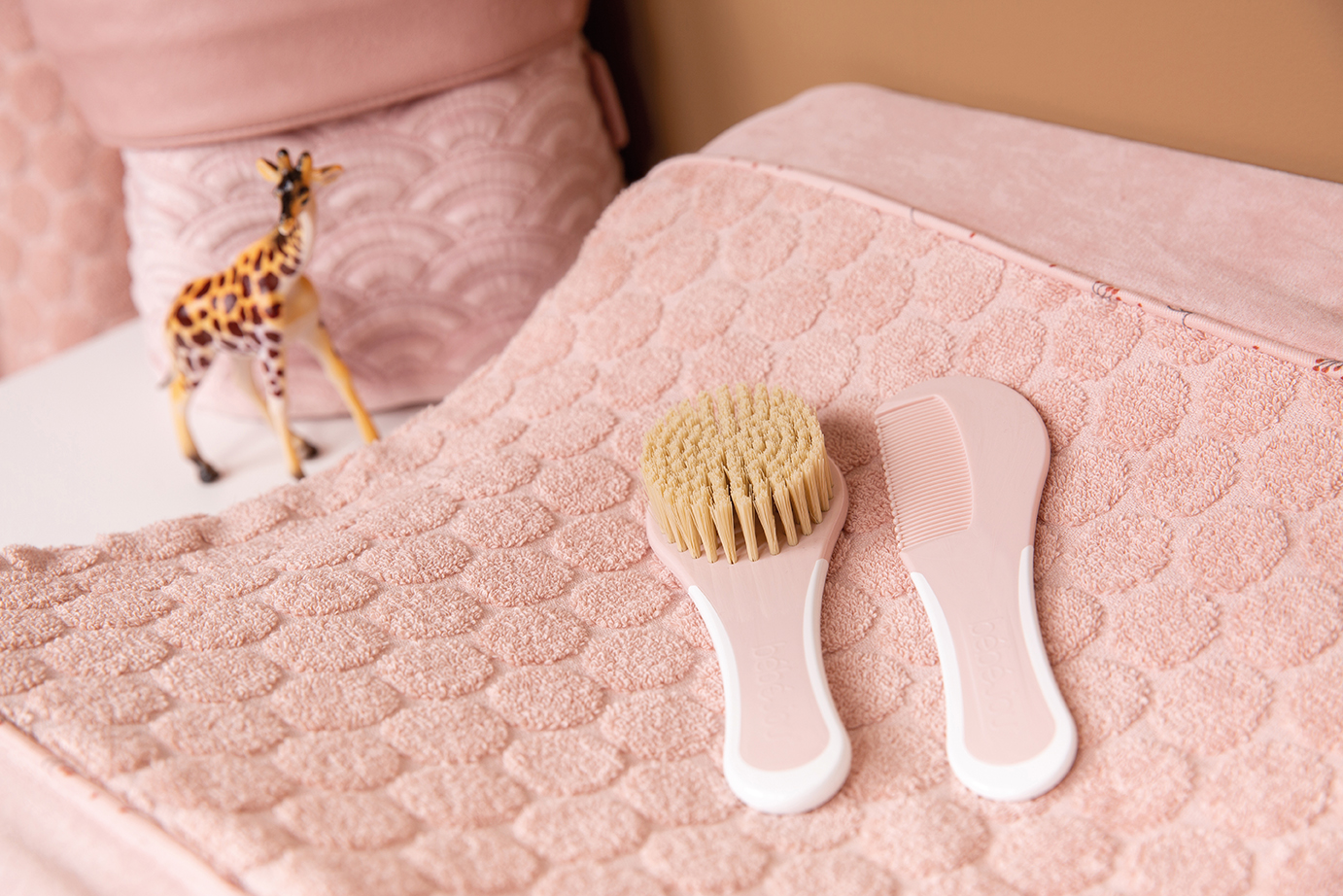 ---
---